Delivering Digital Solutions for Restaurants - Canada & USA
Streamline your restaurant's operations and enhance customer satisfaction with our digital solutions. Increase your restaurant revenue by improving your customer experience!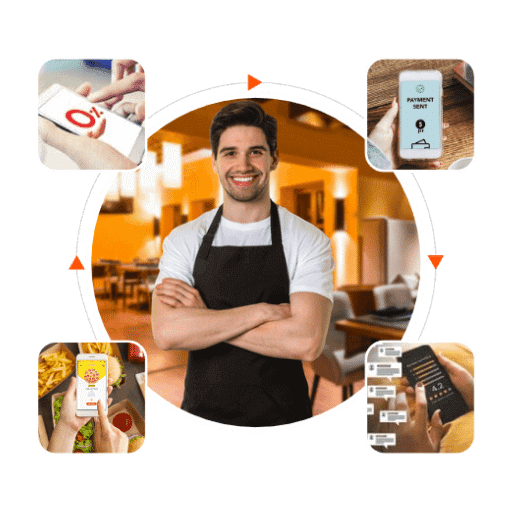 TikMe Online Ordering Platform
Digitize your restaurant with our ready-to-use online ordering system. Allowing to start accepting online orders and increase revenue while enhancing customer convenience and improving your efficiency.
Go Online In 24 Hours

Zero Commission On all Your Orders

Integrate with Loyalty Rewards
Easy Payments with Apple Pay & Google Pay
TikMe Customer Loyalty Program
Increase customer satisfaction and drive revenue growth with a loyalty program by rewarding customers with offers and coupons for repeat business and retention.
Increase the Customer Retention

Build Repeat Business

Online Promotions to the Customers
Secured Payments For Telephone Orders
Simplify your restaurant's payment process with TikMe Pay, a secure and efficient payment solution designed to provide a smooth payment experience for customers and make payment processing easier ultimately saving you time and increasing revenue.
Collect the Payments Instantaneously Before Processing the Order

Reduce No Shows and Food Wastage

Build Your Customer Data with Telephone Orders
TikMe Online Reputation Business
Enhance your restaurant's online presence and attract more customers with an effective solution for managing Google reviews. Easily send review requests and manage customer feedback, boosting your reputation and attracting new customers to your business.
Increase the Positive Reviews of Business on Google

Bring More New Customers

Increase the Trust and Awareness of Your Brand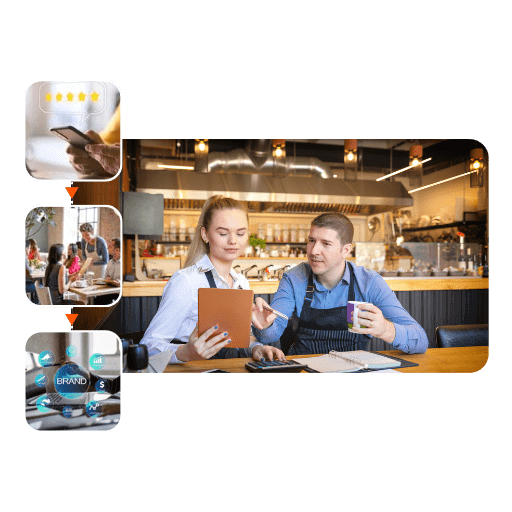 TikMe Centralized Ordering System
Centralized Ordering System
Enhance your restaurant's order management by ensuring that all telephonic orders are accurately processed and efficiently managed, eliminating the risk of missing any customer's order and expanding your customer base.
Helps in Reducing Operation Cost

Better Tracking of Aggregate Orders

Never Miss a Call or Order Again

Multi Franchise Management
500+ Restaurants in Canada Enjoying
More Revenues using TikMe.
Make More People Enjoy the Taste of Your Restaurant Food.


More Reasons to Partner with TikMe!
Let's Hear from your Fellow Restaurant Owners!
Iftakar
Walk-In and Telephone Orders feature is good, Using this we have increased our customer database. Positive response - payment online - we are safe from no shows and the delivery man did not have to collect anything. This is making our day very eassy with less tension.
Rakesh
Easy and safe for the business to use. reason being - all are prepaid orders. Big orders are risk free since they are already paid and customer receives timely notification.Good For collecting customer data on the weekend and every day. Especially use full in busy times where we use telephone orders where custmer waits outside and pay via link and get timely updates on the status of the order.
Shwetha
Ever since the Madras Batter House partnered with TikMe, we have been covered at the professional front. The entire customer interface has become easier and hassle-free. As a small business, we have been able to update, manage and keep customer at the apex of all we do. With timely services and support from TikMe, the Whole process has been fantastic. We look forward to a longer association with mutual progress.
Anurag
Most importantly wanted to share few lines of gratitude to entire Tikme team for such an amazing dedication. It fills my heart always, when the team goes above and beyond to understand our situation and problem areas, come with tailor made solution which so far no one else did in our business history. Koodos to entire team to carry the same energy anytime at any conversation. Special thanks to Sitaram & Veer for creating an outstanding enterprise. Wishing them an outstanding success to shower always
Hari
Telephone order we use it a lot - ver convenient, live notification is very helpful customers feel more satisfied and confident and adds to the customer experience in a positive manner.  Collecting google reviews is also a bonus. When there are big orders - we can request payment from the customer, we are confident that the customer will pick it up, which makes it more efficient to run the business.  There is a positve improvement in the business after signing up with TiKme, as the system is easy and user friendly.
Trevor
TikMe is a great solution for ART of BBQ Smokehouse. Customers would place their order and pay for or pay on pick up. Wonderful product" Trevor David, Owner, ART of BBQ Smokehouse
Boost Your Restaurant's Efficiency with Our Online Ordering System – Book Your Demo!